A New Multi Stage Ultra Marathon Race
Reach New Highs And New Lows
The 2019 Legendary Race Series inaugural season features a look back at the American West. Based in the heart of the Rocky Mountains surrounding the historic Victorian-era silver and gold mining town of Leadville, CO, Cloud City Multi-Stage is an extreme running multi stage ultra marathon race. Competitors will traverse 173 miles/278 kilometers in 7 days, starting at an elevation of approximately 10,000 feet/3,048 meters and rising up (and down and up and down and up again) to almost 14,000 feet/4,268 meters to some of the highest elevation in the United States.
FIRST PLACE OR DRAGGING ASS, EVERYONE earns the Buckle
First or last, everyone earns the same locally made belt buckle. If you're at the very back, you'll likely see the "sweeper" bringing up the rear with his mule. Mules were a big part of mining life in this area in the 1800s, and remain important in the community even today. Runners may pass through cold deep streams, an old mining town, and have massive elevation gain and loss. Jeep tracks, single track, no track, boulder fields, meadows--terrain will be varied and challenging for everyone. If you finish, you've earned the buckle.
It's about to get rough
With the average race elevation about 2 miles/3.2 km high, just walking up a flight of stairs might make you winded. You won't find stairs on this backcountry course, but you will find large elevation gains and losses, challenging terrain, unpredictable weather, and a need to dig deep and push yourself past where you think your limits are. And then do it again for 5 more stages.
Clear blue skies are the norm year-round, but weather is very variable in the mountains. Cold, hot, wind, rain, snow—these are all possible almost any time of year.
Bottom line: your gear and your state of mind should be prepared for anything!
The itinerary
Fly into Denver International Airport in Denver, Colorado and take a 2 hour shuttle to Leadville.
Women make up a very small percentage of multi-stage ultra races and we want to change that!
A race within the race! Each day there will be a very difficult climb of varying distance with a separate prize to the winner.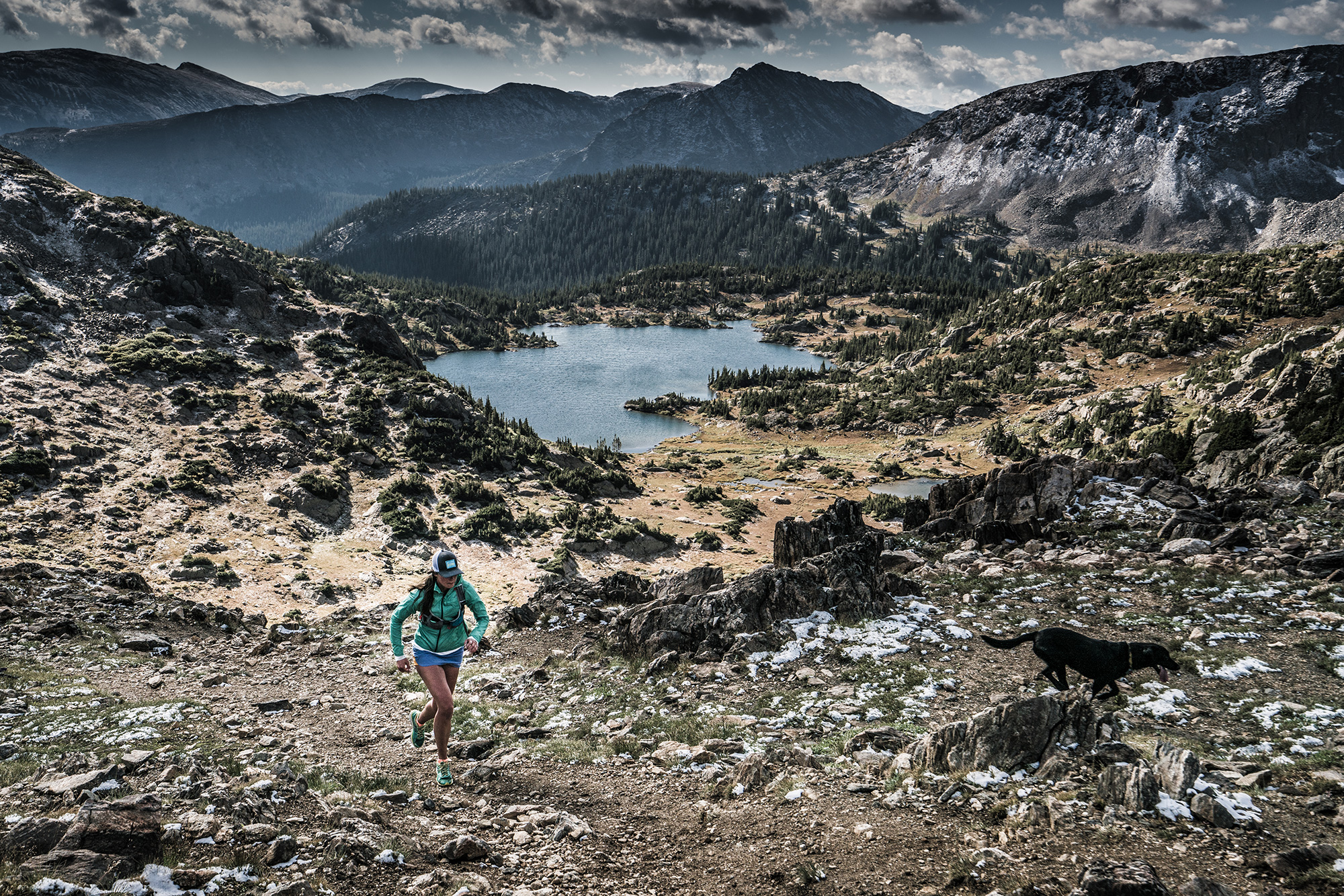 Want to be part of our official media team for future races? We want to hear from you! We are always on the lookout for talented photographers.
If you are an outside photographer, blogger, writer, videographer and want to cover the race or a specific competitor in the race for tv, radio, magazine, etc., contact us. We have limited (free) tent space available for this purpose.